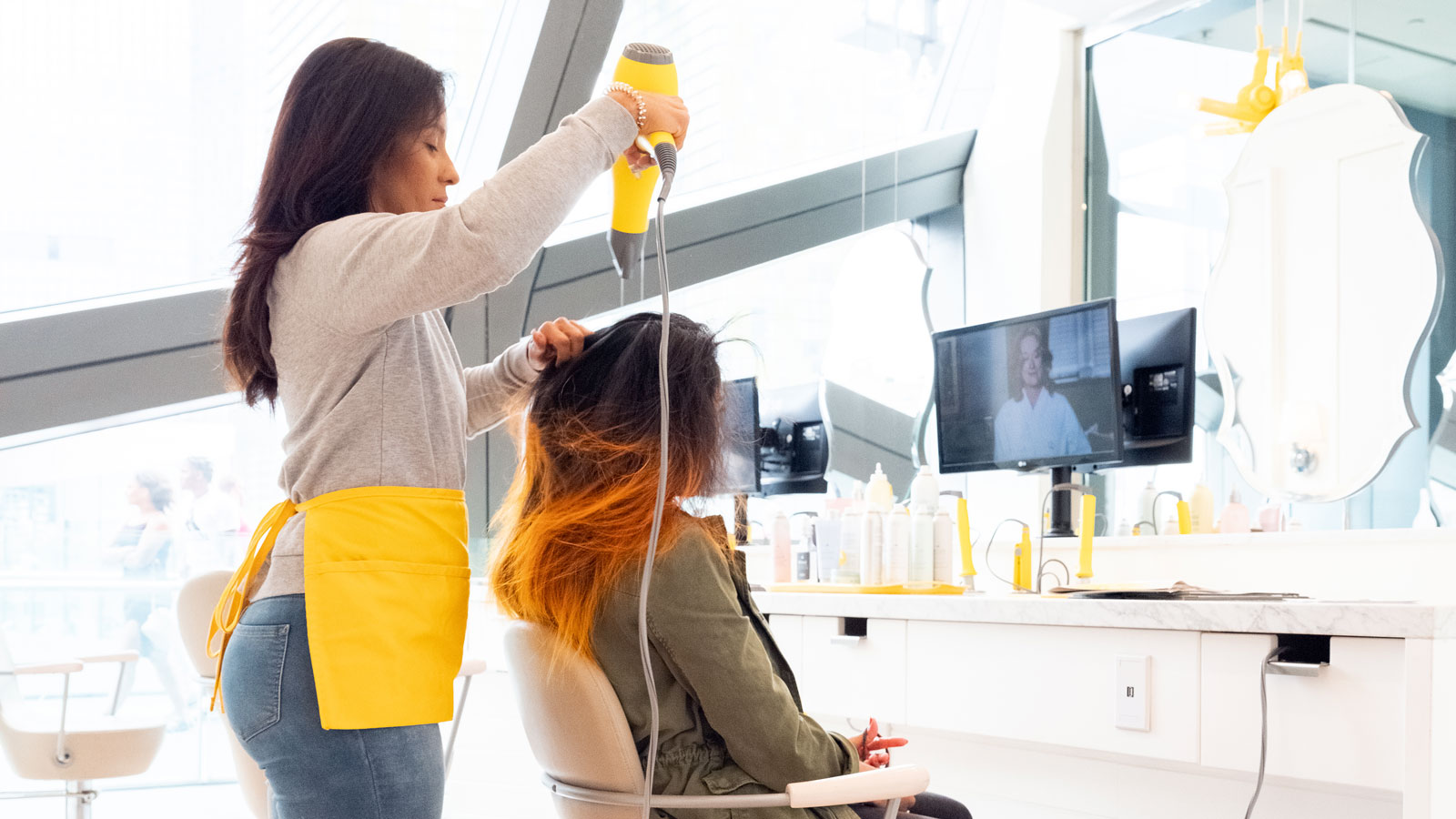 When the glitz and glam of Las Vegas shine everywhere from brunch to after-hours, your time spent getting ready should be set to a minimum. Even in a 24-hour city, there's a chance you might miss out on the madness. So what's a gal to do?
Get a blowout. Duh.
Unless you've been living under a head of helmet hair, you know the benefits of a blowout—longer wear, less heat exposure from styling, and a hairstyle with lasting power. It's a treat for your locks and is sure to endure any romp in Vegas.
Just ask Alli Webb, founder of the popular blowout salon Drybar. True to its name—no cuts and no color at this salon—Drybar's 45-minutes of hair bliss has been an industry leader since it came on the scene almost a decade ago.
So how do you get the most out of this blowout? According to Webb, it starts with the right style.
You wouldn't pick your lipstick shade without knowing the color scheme of your outfit of the day, so the same consideration should be taken for picking a look that matches your vibe. Consider the Southern Comfort for a big-hair-don't-care moment or try for a mane shaken, not stirred with the Dirty Martini.
Webb also recommends using the Special Occasions menu if you're heading to a wedding or bachelorette party.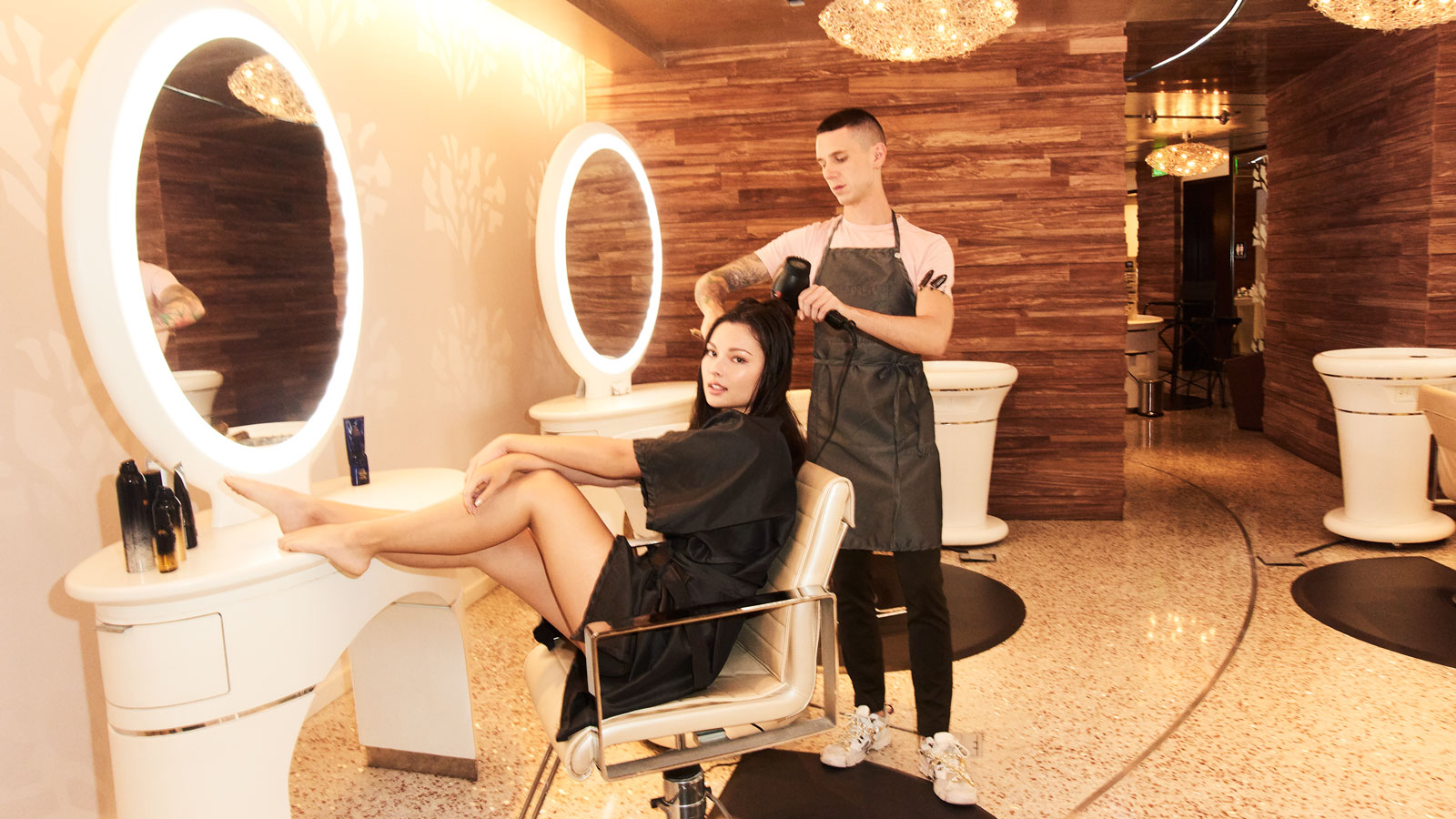 This is something The Cosmopolitan's Sahra Spa, Salon & Hammam Lead Stylist Leonela Obando knows a thing or two about. "Our most popular hairstyles are big, bouncy hair for a night out on the town or sexy, fun beach waves for a more relaxed and effortless look for a bachelorette party or a girl's weekend," she says.
Once you've got a look to match your personal style, it's all in the upkeep, and this means understanding how your hair interacts with its environment.
"No matter what your hair type, everyone gets oily at the roots," Webb says. "Investing in a great dry shampoo, like our Detox Dry Shampoo or Triple Sec 3-in-1 texturizer will really help extend the life of your blowout."
Oblando shares the sentiment. She likes Oribe's Impermeable anti-humidity spray and Gold Lust Dry Shampoo. She adds, "Try to not touch your hair as much as possible as it makes the oils from your scalp wear down." Don't forget to sleep on a satin or silk pillowcase. This is a secret from Oblando, which has benefits beyond keeping that hair shining.
Another way to keep those locks bouncing or staying sleek longer is showering with care. "Twist the hair up into a very loose bun and then put on a shower cap," Oblando says. And if you want to be cautious, Webb has you covered: "The Morning After Cap was actually the very first product we developed before we launched a full line of products and tools."
What makes this shower cap so unique? The inside is lined with terry cloth to absorb moisture and steam, while the elastic band has a cotton lining to keep a firmer hold, creating a better barrier—a surefire way to extend the life of your blowout.
Depending on your hair's texture and thickness, a blowout can last up to five days. At least that's what they are designed to do. This being Vegas and all, the threat of finding yourself in the middle of a champagne shower is real. Do be prepared with a backup plan.