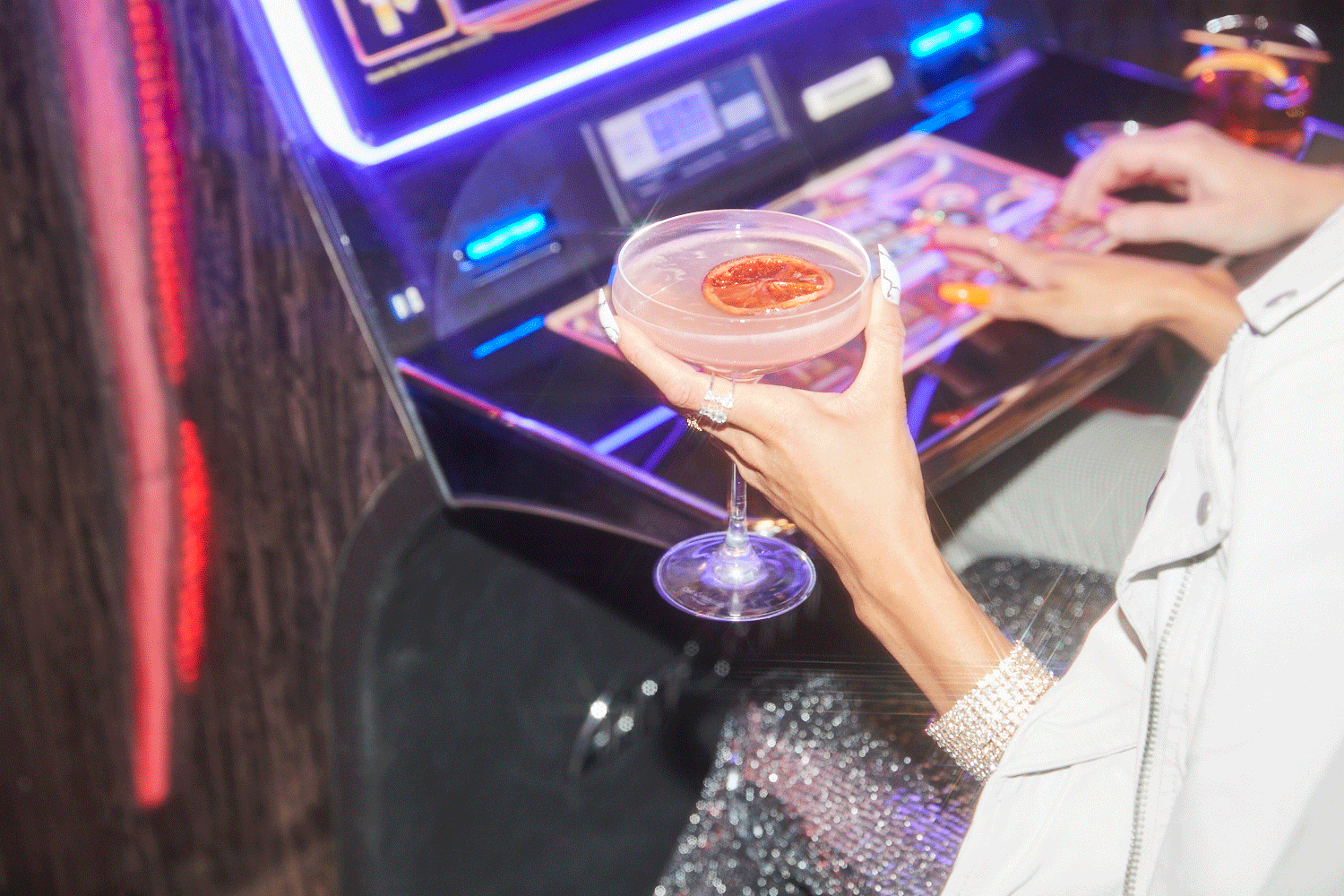 From the minute you step inside The Cosmopolitan of Las Vegas, a vibrant energy consumes you. And as you make your way through the casino floor to select a seat at one of the many slot machines, the magic of the machines mesmerize you. You play to win. And according to Kevin Sweet, Vice President of Slot Operations and Marketing at the hotel, everyone is a winner. "We really try to create an experience that makes everyone feel special," Sweet says. Adding, "We do this better than anybody else in Las Vegas."
Sweet shares four resounding reasons why The Cosmopolitan of Las Vegas' slot program shines:
Superior Service
"What really separates The Cosmopolitan from others is the service you're going to get and how you feel when you're playing on our floor. That's something that I'll put up against any other casino in the country. My team on the floor is going to be nicer, faster, and more attentive to the needs of our guests than they're going to find anywhere else."

Can't Miss Slot Machines
"While classic Vegas slots are always in demand, right now the most popular feature or game mechanic is "hold and respin". That's where symbols are locked on the screen and then you're trying to get more of those to fill the screen. So Lightning Link, Lock It Link, Dragon Link, Cash Express, and All Aboard—all of those different titles have become the most popular to play because people really like the hold and respin game mechanic. Of course, Wheel of Fortune has always been popular. And then there's the Buffalo slot machines. Buffalo has been a very popular theme for a decade-plus and they keep coming out with different types of Buffalo whether that's Buffalo Gold or Buffalo Chief or Buffalo Rush. Those three—hold and respin, Wheel of Fortune, and Buffalo—are what is most popular on the Las Vegas casino floor today."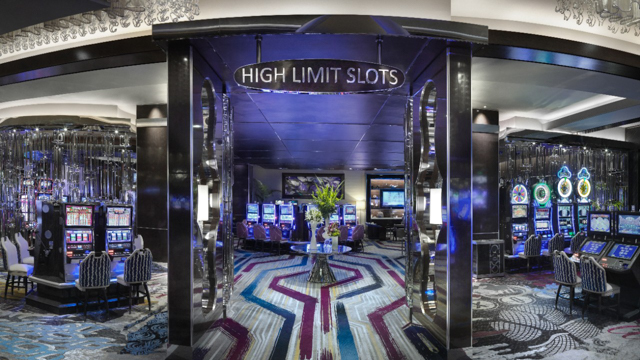 VIP Experience
"When you're in the High Limit Slot Lounge, the idea is you're betting a little bit more so the service is a bit enhanced. We have dedicated cashier services, bathrooms, hosts, and snacks. That's what a VIP slot experience is. When you're inside The Cosmopolitan, it is a place you want to be."

Find Your Identity
"Everything starts by being a member of The Cosmopolitan's loyalty program, Identity Membership & Rewards, which is free to join.  Whether you are a gamer or a non-gamer, our program really is special in that it rewards you no matter how you spend your money across the resort. I, of course, love the gambler but we also know that there are people that like to spend their money in the spa, at our fine dining restaurants, and everywhere in between—and we reward them as well. So a person actually receives 5 points for every dollar spent. A point is worth a penny. So it's really .5 cents back in comps for every dollar spent. It's a very lucrative program. And that is how you enhance your Cosmopolitan experience.
As you move up the tiers, whether that's through gaming or nongaming, you get access to additional tier benefits. When you get to Sterling, you get one complimentary room night. And at Gold and Platinum, they each get two complimentary room nights and two complimentary companion room nights, which is where you can bring a friend and they also get a room. Our goal is that you see the value in the property, you have a good time, you earn some points, you have offers, and you want to come back to keep working your way up those tiers and keep earning points and comps.
On the gaming side, we're constantly sending out offers [free slot play or free food and beverage] based off a person's historical play with us. Plus, we do promotions where you can play in a slot tournament and more. We're continually doing things to keep people engaged with the property and with the casino itself. True insider access is through Identity."
For more information about the slots in Las Vegas, visit: cosmopolitanlasvegas.com