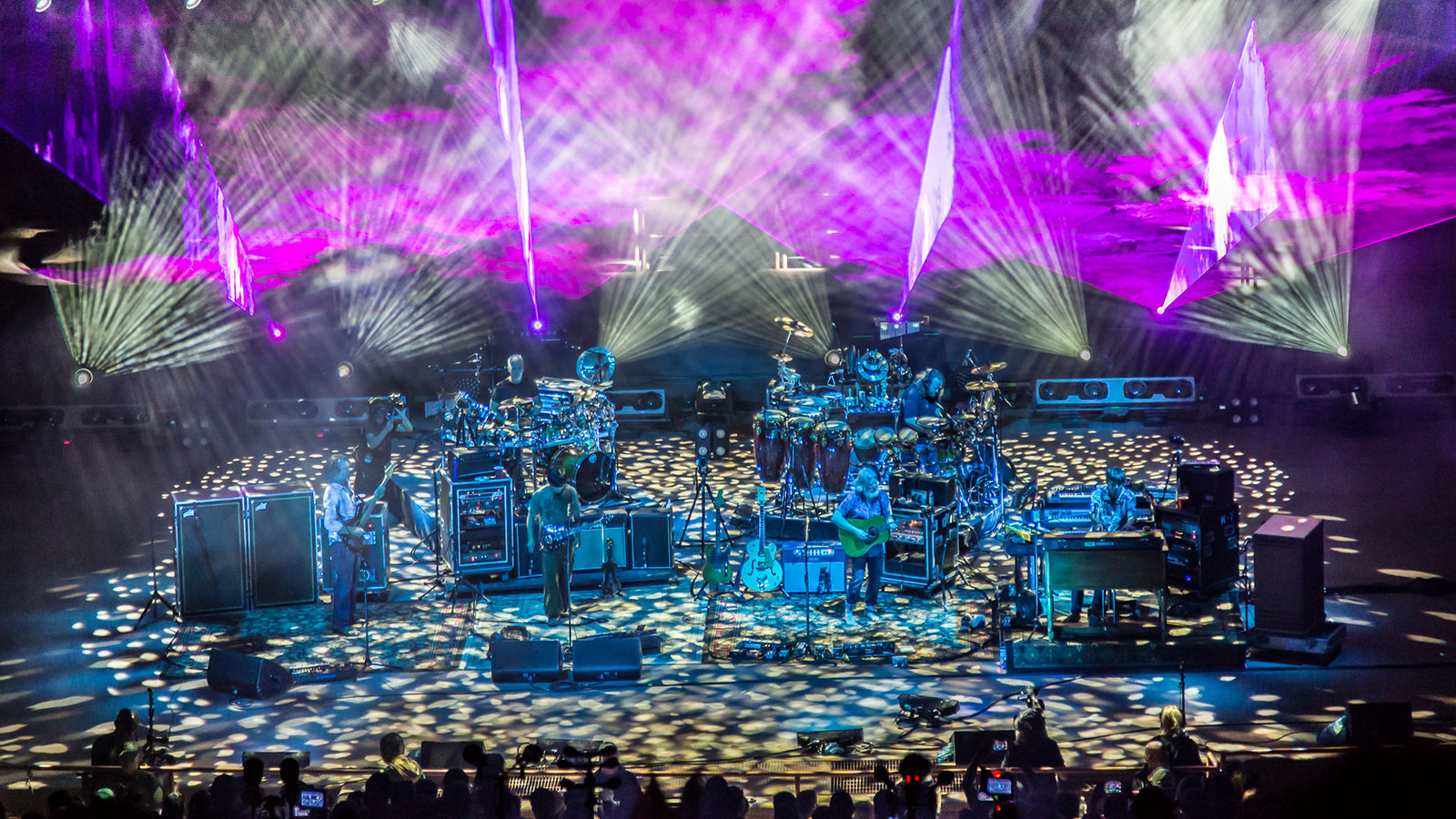 Want to make a New Year's resolution you'll actually keep? Resolve to see more live music in 2019. It'll be easy to do, especially if you check out the winter lineup at one of our favorite concert venues, The Chelsea inside The Cosmopolitan of Las Vegas. Getting your groove on at one of these Vegas shows is a heck of a lot more fun than waking up at 5 a.m. for a spin class you'll quit by mid-January anyway.
The String Cheese Incident | February 15-17
Colorado-based psychedelic bluegrass jam rockers The String Cheese Incident are celebrating their silver anniversary (that's 25 years, for those keeping score) with three gigs inside The Chelsea on February 15, 16 and 17. The anniversary tour promises to pack in fan favorites from the genre-splicing group's deep catalog of albums, including 1997's A String Cheese Incident and 2001's Outside Inside. Tickets to individual shows start at $39, or you can celebrate every "incident" with VIP and three-night passes.
Duran Duran | February 22-23
New Wave legends Duran Duran will make their triumphant return to The Chelsea for two nights on February 22 and 23. When we last saw the ageless quartet of Simon Le Bon, John Taylor, Roger Taylor and Nick Rhodes, they were giving 2017 an iconic sendoff as part of The Cosmopolitan's New Year's Eve Weekend celebration. When we say iconic, we mean it. Duran Duran dropped all the hits in that show, from "Hungry Like the Wolf" to (the night's closer) "Rio." Even James Bond fans got to hear "A View to a Kill." Bring it on, Le Bon–we're ready to dance into the fire once more.
Metric & Zoé | March 10
March 10 delivers back-to-back crowd-pleasers on The Chelsea stage. The evening's headliner, Canadian electro-rock group Metric, returns to Las Vegas on the heels of its latest release, Art of Doubt, and lead single "Now or Never Now." Meanwhile, Latin Grammy Award winner Zoé is on board to back up Metric with more than 20 years of hits and a new album, Aztlán, which dropped earlier this year.
Flogging Molly | March 15
The Cosmopolitan of Las Vegas celebrates St. Patrick's Day weekend with the return of Flogging Molly on Friday, March 15. One thing to love above about the Celtic punk rockers behind such rave-ups as "Drunken Lullabies" and "Don't Shut 'Em Down" is their seemingly unending ability to tour. They've been on the road without an extended break for almost two years, and–in addition to their Chelsea show–they've announced another "Salty Dog Cruise" concert series beginning in November 2019.
The Revivalists | March 16
You might only know The Revivalists for its recent hits "Wish I Knew You" and "All My Friends," but this eight-member group has been busting out tasty rock jams since 2007. The New Orleans-based band has become famous for converting non-believers into its groove cult. The Revivalists' March 16 show at The Chelsea comes amidst an international tour that is taking the octet from the United States to Europe and back in 2019. Don't resist this groove.
Main photo: The String Cheese Incident/Dylan Langille