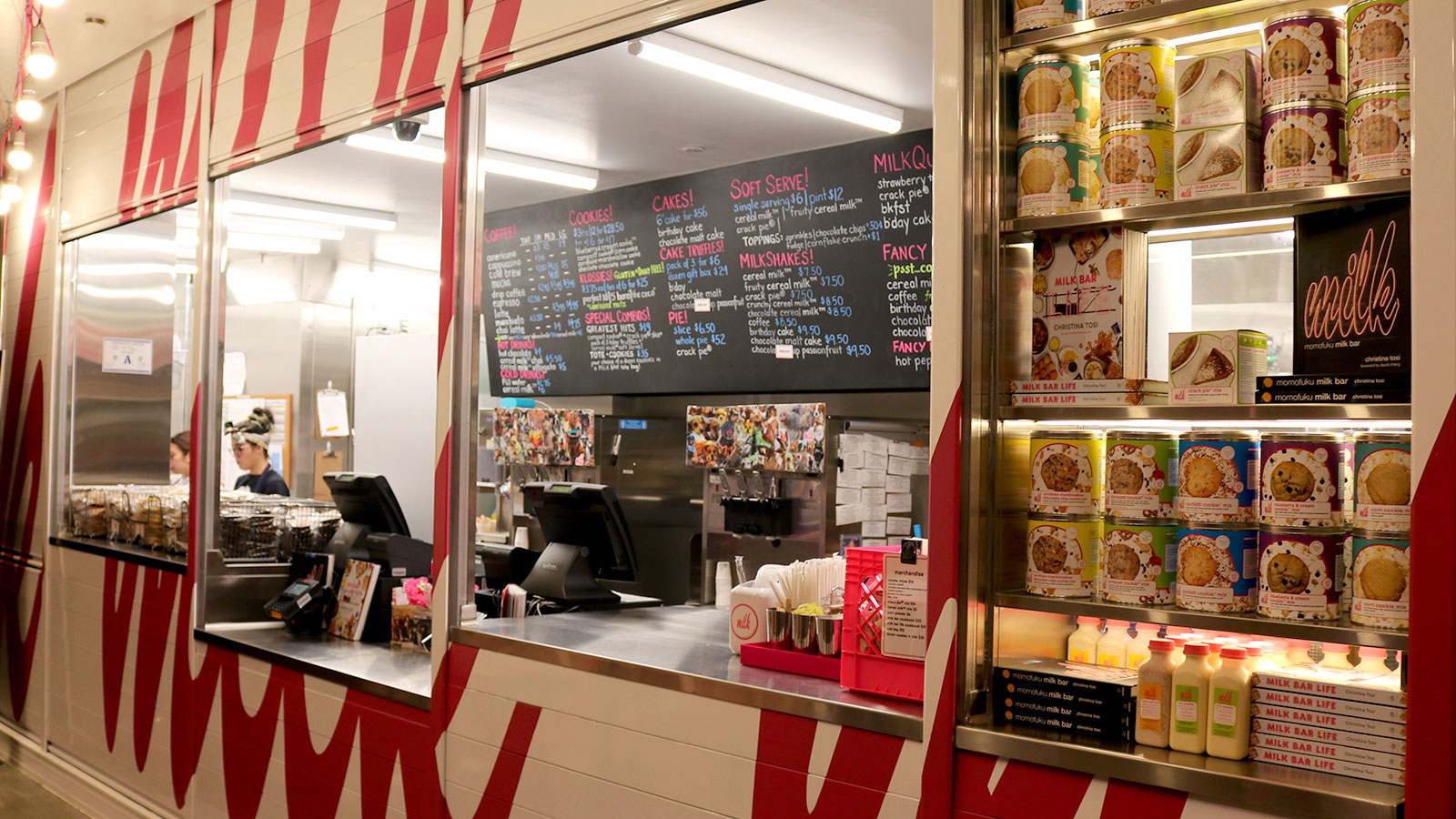 What's a Las Vegas visitor to do when it's 1 a.m. and a cookie craving hits? Just take a ride up the escalators to Level 2 at The Cosmopolitan and you'll find a vibrant storefront serving up inventive takes on classic desserts. Milk Bar Las Vegas opened its doors in February and – like its East Coast counterparts – the sweets shop infuses a quirky, playful spirit into each item on the menu. You can shake things up with a Milkquake™ or challenge your palate with a Compost Cookie® until 2 a.m. daily.
We got the inside scoop from Milk Bar's owner/chef/founder, Chef Christina Tosi, while she was in Las Vegas recently. Tosi dished on a range of topics from Milk Bar's migration out West to what makes it different from anything else you'll find on The Strip.
Why Milk Bar isn't your typical bakery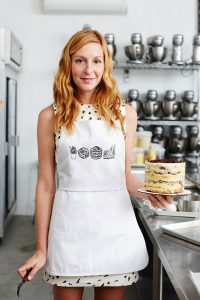 "Milk Bar is quirky in that everything I do has a root in American things that you know and you love and you have a relationship with. We don't do anything ordinary at Milk Bar. We don't have an apple pie, [but I] love apple pie. We have an apple pie layer cake—that's layers of brown butter cake and brown butter cheesecake and pie dough crumbs and cinnamon apple compote and pie crumb frosting.
"We also don't have a chocolate chip cookie. [It's] one of my favorite cookies, just in general. But we do have a cornflake chocolate chip marshmallow cookie. We do have a compost cookie® which is a chocolate chip cookie but it also has butterscotch chips, chocolate chips, coffee grounds, oats, graham cracker crumbs, pretzels and potato chips.
"We also don't have vanilla ice cream, but we have Cereal Milk™ ice cream, which is the flavor of what's left in your bowl after you've eaten all the cereal out of it. Flavors you know you love and have a relationship with, but brought to you in a way you have never experienced before."
What makes Milk Bar Las Vegas different from the rest
"[There are] two soft-serve machines, which produce four different flavors of ice cream: Cereal Milk soft serve, Sweet Potato Pie soft serve, Crack Pie soft serve, and then Fruity Cereal Milk soft serve. We can innovate and create with these flavors, which excites us to no end. We have a ton of different milkshakes and Fancy Shakes – milkshakes through the Milk Bar lens that are spiked with booze – Cereal Milk white Russians with Kahlua and vodka. And a Fancy Fruity Cereal shake – a milkshake that is spiced with dark rum. Gives it a nice edge.
"Then we [launched] a brand-new ice cream program called Milkquakes, which are not milkshakes, [but] more of a blended ice cream. So think of like a Blizzard or a McFlurry, but with our imagination, our creativity, our favorite flavors, combinations and mixings. There [is] a Strawberry & Corn Milk Quake. There [are] five different kinds. My favorite is the Bkfst Milkquake – Cereal Milk soft serve with our maple coconut pecan cookie (dairy free and gluten free) with some mini chocolate chips in there. [It] really tastes like breakfast.
"The storefront is different because every time we open a Milk Bar, we really think about why we are opening it, where we are opening it. We try to make something super specific that honors and celebrates why we chose to open the Milk Bar in the spot in the first place. The spirit of the layout of the store itself is how we like to think about playing when we come to Vegas."
"Vegas in general feels like home."
Why The Cosmopolitan was the right fit
"This is our 10th Milk Bar – we built everything from the ground up – all of the other Milk Bars are on the East. Even from the early days, I'd always get the friends that live further out West asking when I was coming. If you spend 15 minutes in New York City, people are coming in and out, stuffing their suitcases with cookies.
"We are super protective of what we do and how we do it. Just because we are good at making cookies we would never do it just because. It has to feel like home. When we met The Cosmopolitan team, it was the first time that people got who we were and wanted to celebrate who we were. We want to serve people sweet things. For us, this was the right opportunity and with the right partners.
"We are also crazy Vegas lovers. This town is incredible. It's got something for whatever mood you are in, even if I wake up at 6 a.m. and feel like being an old lady. There are so many fun things to do. That's how we think about time in the kitchen, creating and innovating. Vegas in general feels like home."
Which desserts Tosi can't live without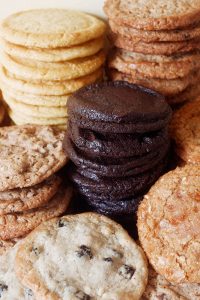 "I love oatmeal cookies (that's one of my grandma's specialties). I love good chocolate chip cookies—like fresh chocolate chip cookies straight out of the oven, still gooey in the center. I also like cookie dough that has never seen the oven. I love freshly churned mill ice cream. I love a good apple pie or apple dumpling. My family on my mom's side had an apple orchard. They would use apples for everything, which is probably why we have the apple pie layer cake.
"Gooey butter cake – my mom got her hands on a recipe through some PTA cookbook – became a family staple. She sends this to me every year on my birthday. Sugar cookies baked into a bar. She hand-delivers them to Milk Bars when she's in town. It's super simple and always greater than the sum of its parts. The beauty of what butter, sugar and salt can do."
How to make the perfect apple pie crust
"My secret apple pie crust recipe is half unsalted European-style butter, half vegetable shortening, a pinch of salt, 3 tablespoons of granulated sugar, a splash of vinegar and then cold water. I like to use apple cider vinegar if I have it. That's the best way. Touch it as little as possible. I mix it by hand. I stop mixing it when it's still shaggy—when it's dry and crumbly around the edges. I finish it by taking a piece of plastic wrap out, transferring it over and kneading it a little. How much you touch the crust is important—the crust is as much about flavor as it is about texture."
Christina Tosi photo by Winnie Au for Refinery29. Cookie stack photo by Gabriele Stabile.