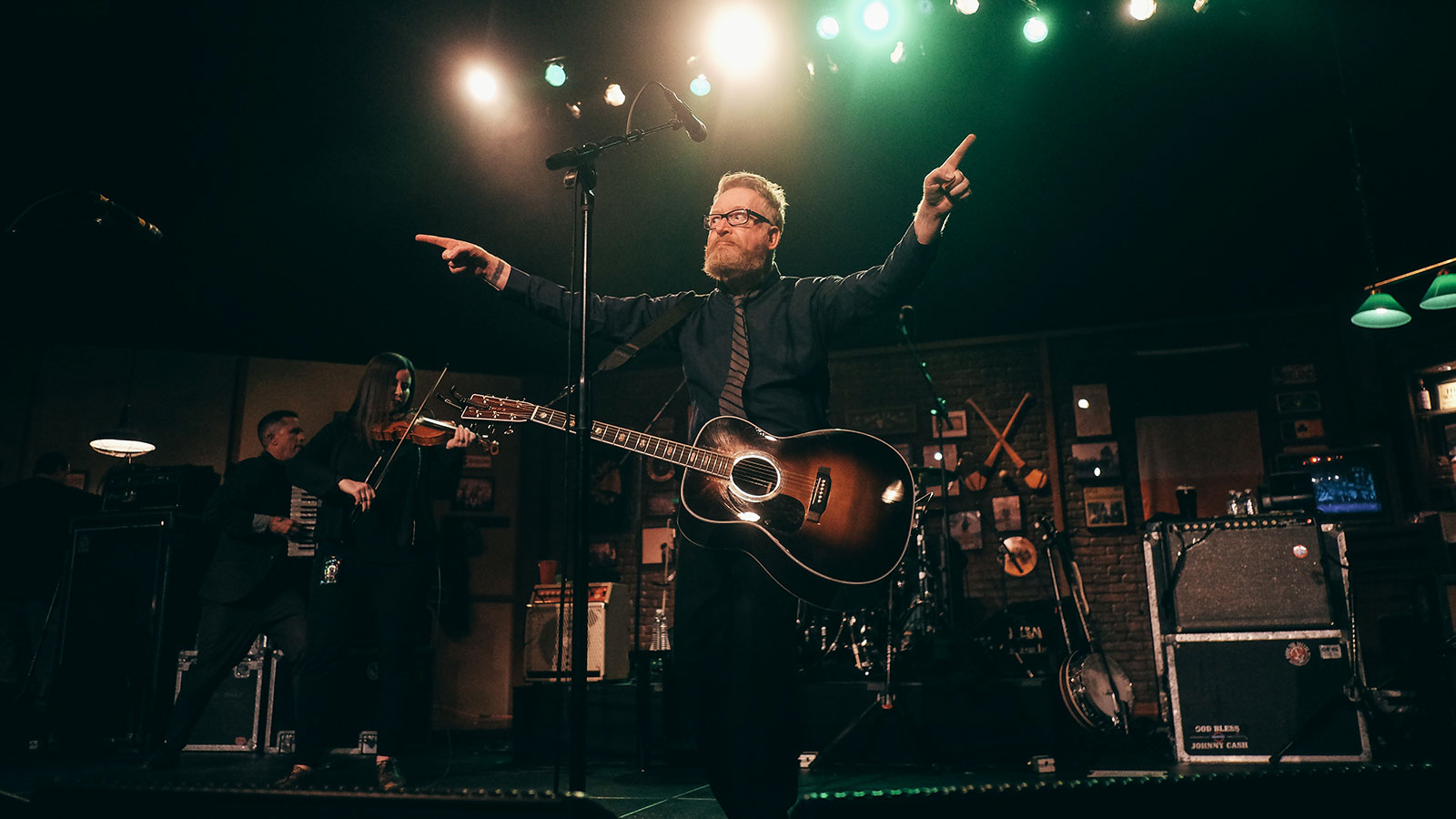 How's that polar vortex working for you? Enjoying digging yourself out of your igloo just to risk hitting black ice while you commute to work? No? Well, might we suggest you hop on a plane and head to Las Vegas this winter (forecast this weekend: 67 degrees and sunny), not just to escape the frozen tundra (or a sleepy burg), but also to check out a concert or comedy show at our favorite resort on The Strip, The Cosmopolitan of Las Vegas?
Saturday, Jan. 20 | The Chelsea
Brothers, sisters, we hope you got new dancing shoes as a holiday gift, because you're going to need them when Austin, Texas' grooving-est indie rock export, Spoon, brings its "Hot Thoughts" to The Chelsea for one night. Formed by singer-guitarist Britt Daniel and drummer Jim Eno in the mid-1990s, Spoon has remained a fixture in popular culture for more than two decades, thanks to such chart-toppers as "Don't You Evah," "Got Nuffin" and "Do You," as well as radio staples "I Turn My Camera On" and "The Way We Get By" (both of which seemed to turn up in every TV show and movie in the mid-2000s).
Saturday, Jan. 27 | The Chelsea
Hey, did you miss the first two shows of Adam Sandler's residency at The Cosmopolitan? If so, then you missed not only a set of earnestly goofy jokes and songs from the headlining comedy superstar, but also surprise appearances from some of Sandler's fellow Saturday Night Live alumni, including Norm MacDonald and David Spade. We can't say for sure who will show up for Sandler's next outing at The Chelsea, but wouldn't your funny bone really like to find out?
Friday, Feb. 16 | The Chelsea
There are few bands who so effortlessly exude "cool" the way that Queens of the Stone Age do. Anchored by the hypnotic croon (and looming presence) of lead singer/songwriter Josh Homme, QOTSA has been playing driving, dirge-y, and, yes, catchy stoner rock for more than 20 years, picking up fans and collaborators such as Foo Fighters' Dave Grohl, Screaming Trees' Mark Lanegan, and ZZ Top's Billy Gibbons along the way. Word is, tickets are going fast for this show, so act now if you want to rock out with the Queens to alt-rock classics like "No One Knows," "Go With The Flow" and "Little Sister."
Saturday, Feb. 17 | The Chelsea
Hey, remember when we told you last fall how one of our favorite trumpet-rocking bands, CAKE, was coming to The Cosmopolitan, bringing undeniably head-bouncing alternative rock gems like "Short Skirt/Long Jacket," "Never There" and "The Distance" live to The Chelsea stage? We even threw in a "Cake by the Ocean" joke? Well, all of that still stands for this long-awaited, rescheduled CAKE concert on Feb. 17. Trumpet solos and all.
March 9 | The Chelsea
If you're a fan of Oasis (and really, aside from Blur, who isn't?), then you'll be pleased to know that Noel Gallagher has been leading his new band through his old band's material in their live shows, which means on March 9 you can expect to hear an old favorite like "Don't Look Back In Anger" or "Wonderwall." But our advice? Come for the Oasis hits, stay for the new High Flying Birds jams—they're just as groovy, and even more adventurous. Notably finicky Pitchfork loved Gallagher's most recent album, Who Built The Moon?, calling it "the most ambitious of his solo releases, internalizing the heyday of late '90s Britpop while sounding both urgent and absurd to mostly great effect." Urgent and absurd—perfect music for 2018.
Flogging Molly
Thursday, March 15 | Boulevard Pool
Is it just us, or does it seem like there's a law on the books banning the celebration of St. Patrick's Day in Las Vegas unless Flogging Molly shows up at The Cosmopolitan's Boulevard Pool that week to perform such Guinness-toasting Irish rock anthems as "Drunken Lullabies," "If I Ever Leave This World Alive," and "What's Left of the Flag?" OK, it is probably just us, but let's face it: a St. Patrick's Day weekend without a Flogging Molly concert just isn't the same.