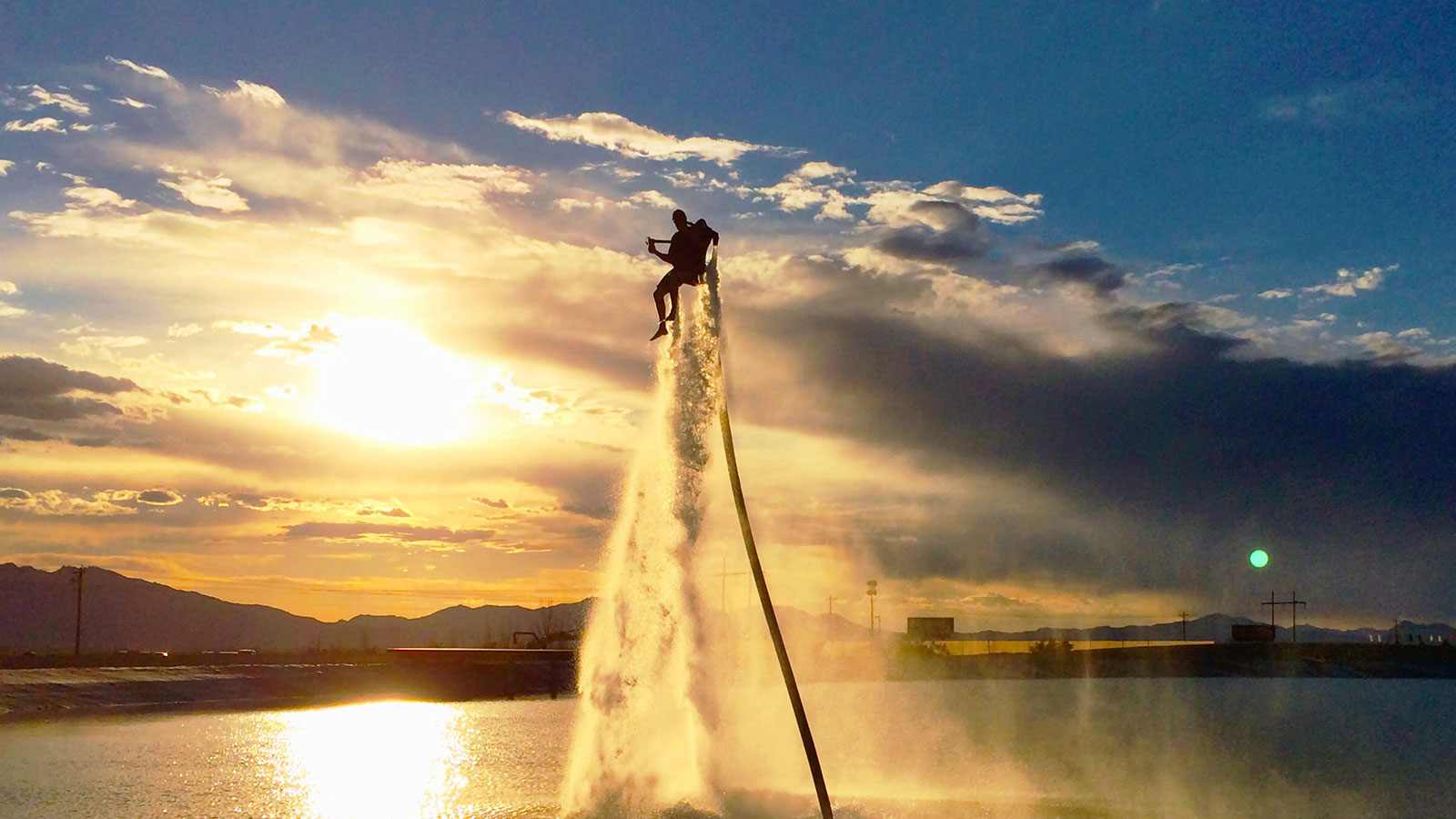 If you have a few holes in your bucket list, these six Las Vegas attractions all guarantee some out-of-body engagement under thrill-of-a-lifetime conditions. But be warned: this kind of stuff isn't for the faint of heart—quite literally in some cases.
Sky Combat Ace
Even if your piloting hours are limited to watching drone videos on YouTube or playing Zaxxon for two months straight in the 1980s, Sky Combat Ace will put you in the cockpit of an Extra 330SC (designed for aerial horseplay) or an open-air biplane and lets you take the controls. Choose between learning spins, loops and tumbles fit for stunt shows, air-to-air combat skills for mock dogfighting, or go full Top Gun for a little of both—and increased odds that "Danger Zone" starts playing in your head.
Dig This
Not often is having to take a Breathalyzer a sign you're in for a good time. But at Dig This—an industrial-sized sandbox for big kids located in an abandoned construction site near The Strip—foremen have to be careful before handing you a hard hat and keys to the bulldozers, excavators, scrapers and other heavy machinery capable of taking out bridges. Playing here consists of digging trenches, tossing around 2,000-pound tires, and even taking out your frustrations on a poor, unsuspecting car by crushing it into spare parts.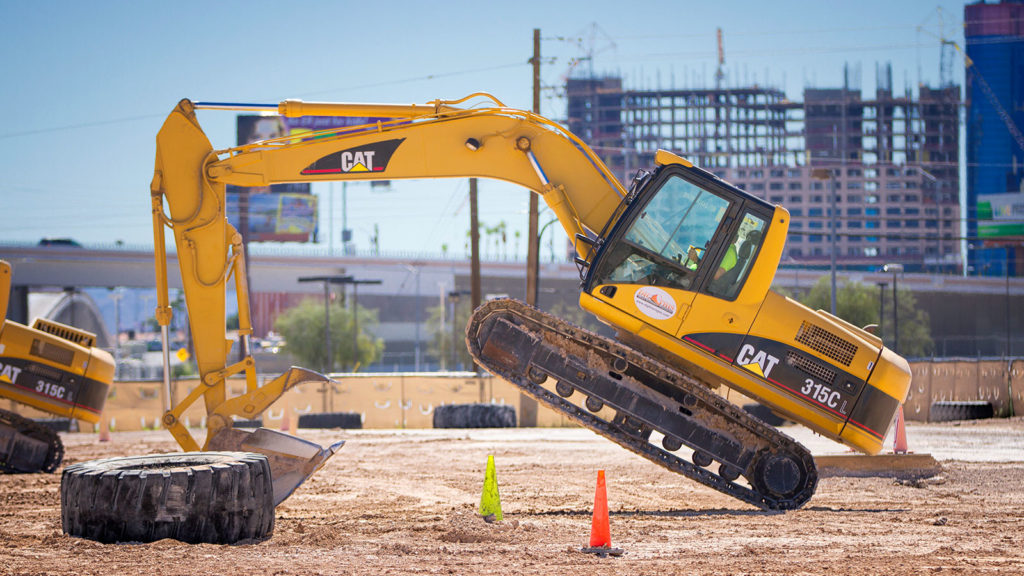 Sunbuggy Fun Rentals
We sometimes forget Las Vegas is a man-made oasis in an otherwise unforgiving and inhospitable desert. But just 15 miles north of The Strip, near the Las Vegas Motor Speedway, are serious sand dunes beckoning you to tear them a new one (in an environmentally friendly way, of course). Sunbuggy has a huge fleet of serious sand vehicles for rent—ATVs, Polaris RZRs, 3/4-Scale Desert Racers and dune buggies—available to let loose on 15,000 acres of beautiful and challenging desert terrain. Ride with a guide for some coaching or be bold and go it alone.
DeTour Vegas
The flipside of sand dunes are, of course, sand flats. On a dry lakebed about 30 miles outside of Las Vegas, DeTour Vegas will take you land sailing in what looks like a cross between a go-cart and a sailboat. With wind speeds between 10 and 25 mph propelling you much faster (a world land sailing speed record of 126 mph was set here), you skate inches above the hard desert floor for an intimate understanding of Nevada's natural potential.
SpeedVegas
The longest and fastest race track in Las Vegas open to non-pro drivers is a 1.5-mile, Formula One-style road course with 12 harrowing corners, 15-degree banked turns, and no speed limits. So it makes perfect sense that SpeedVegas will let you at it in a car that you really have no business driving. Take your pick from a lineup of exotic supercars—including recent additions such as a McLaren 570S, Ferrari 488 GTB and Audi R8 V10—and a coach will show you how to push the machine-sexy to the max.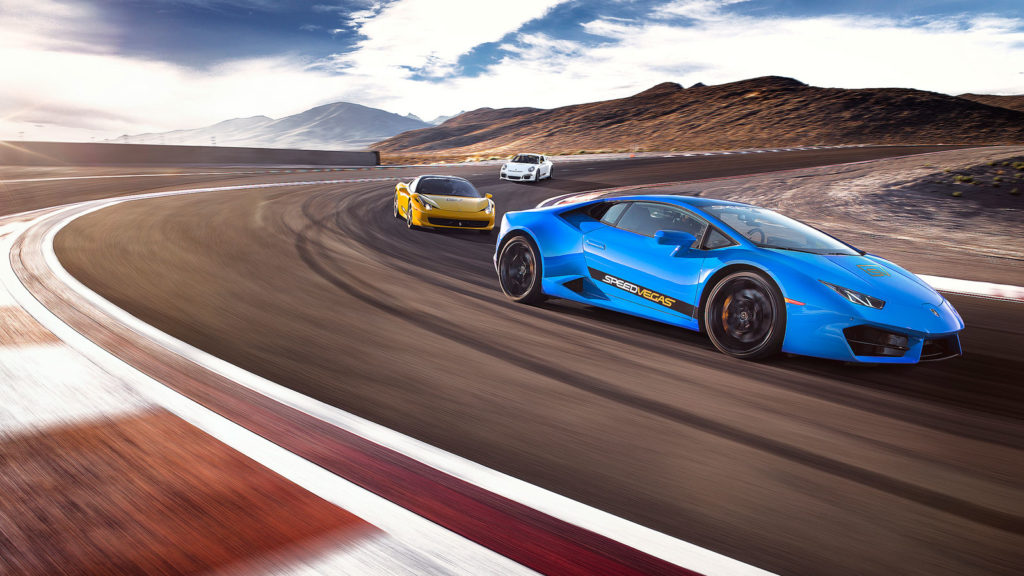 Jetpack America
OK, let's be clear—despite the name, Jetpack America isn't strapping rocket-powered backpacks to thrillseekers so they can shoot themselves into the air above the desert 60 miles west of Las Vegas. But that doesn't mean the hydroflight devices offered at Pahrump's Lake Spring Mountain are any less aerially awesome—and probably 100 percent less crash-likely. On a 5-acre freshwater lake surrounded by desert vistas, you strap a board to your feet or a pack to your back while tethered to a waverunner. Hit the throttle and you're either cruising 10 to 15 feet off the surface of the water—flipping, spinning and diving like a sea bird—or flapping like a windsock at the end of an untended fire hose. Great times either way!