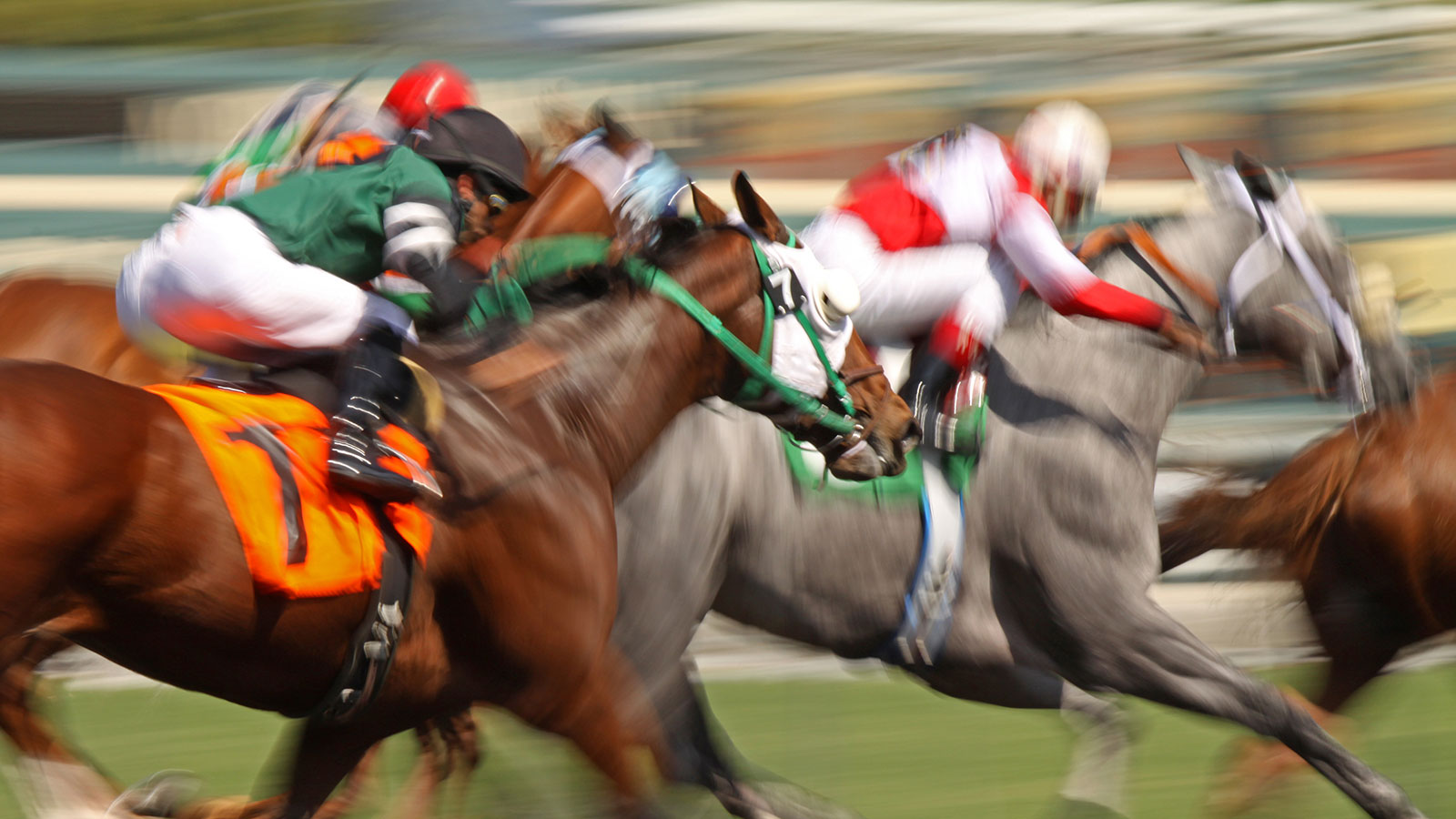 There's a good chance that if the Kentucky Derby is on your radar at all, you probably buy into the idea that "no one watches horse racing," so you don't watch horse racing. But that's an easy way to go through life missing a bunch of cool stuff. After all, no one really cared about Iron Man until Iron Man was in every movie. Including Moonlight and Fences.
Horse racing, though, can be anything you want it to be—a high-society garden party, a gigantic outdoor dive bar, a low-key picnic spot, a petting-and-betting zoo, a skill game that takes the sharpest and most analytic minds to crack, or a glorious open-air keno parlor that puts up fresh numbers every 30 minutes.
About 170,000 people went to Churchill Downs in Louisville, Kentucky for the Derby the last few years. Those folks in the South know a thing or two. And with Derby Day fast approaching, this is your chance to dip your toe into the Sport of Kings.
Mastering the Ceremonies
Let's start with the easiest part of all this: the parties. The Race & Sports Book will be front-and-center for your Derby Day pleasure. Mint juleps are, of course, the drink of choice, and they'll be flowing in Louisville, which is where you should be taking your fashion cues: For men, seersucker is the way to go, although white linen works as well. For the ladies, dresses and hats, bigger the better. You don't need to be trackside to dress like it, and frankly, you won't even be the weirdest dressed on The Strip for an average Saturday. The atmosphere starts festive, and builds to a frenzy when it's nearly post time.
"People who have never really watched it don't understand how majestic it is when they come on the track," said Brian Benowitz, senior vice president of casino operations at The Cosmopolitan of Las Vegas. "'My Old Kentucky Home,' is playing; people are crying. And just to see how people dress, it harkens you back to yesteryear."
Betting on the Ponies
If you're planning to bet on the race, The Cosmopolitan's Race & Sports Book will be offering a complimentary betting seminar on Friday before the Derby to learn the basics. It doesn't get much more basic than a "win" bet. It's exactly what it sounds like. Your horse comes in first, you collect—it's what we recommend for the first-timers, because having juice in the game just makes watching the race that much sweeter.
But the real fun when comes when you learn how to handicap. There are dozens of factors to consider when trying to predict exactly how a race will play out, from finish times in recent races to a jockey's career to a horse's body language before walking to the starting gate. (If a horse starts playing with her mane during dinner, it's a pretty good sign she's interested in you.)
Yes, it can be esoteric, but that's part of the charm. The basics are simple, but deep understanding only comes through study and failure, much like your dating history. It's a game that rewards careful study, it isn't terribly popular, it can transport you directly back 100 years or more, and it's meant to be done paired with a well-crafted cocktail. Handicapping is the perfect hipster hobby, and one you can finally sneer at your most handlebar-mustachioed friends that you liked doing before doing it was cool.
"[The Kentucky Derby is] a race you don't want to be too far back," Benowitz said, for those looking for handicapping angles. "They don't come from out of the clouds. The style of a stalker is what you want to be, running third or fourth. There are a few horses that fit that mold this year."
Track Stars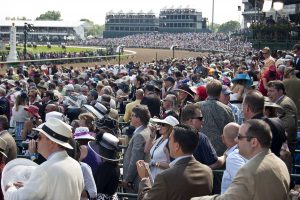 By far, the best part of horse racing is the live experience. If Derby Day tickles your fancy, get yourself out to the track. When you stand near the start, hear the gate snap open and hooves churn dirt, when you feel 10,000 pounds of horseflesh rattle the ground beneath you and get caught up in the screaming frenzy of the crowd as your 10-to-one shot is leading down the stretch, that's when you'll get hooked.
There are absolute crown jewel tracks reasonably close to Las Vegas: Santa Anita in the Los Angeles area and Del Mar near San Diego, which are well worth the side trip. But there are plenty more around the country: Churchill Downs and Keeneland in Kentucky, Gulfstream Park in Florida, and Belmont and Saratoga in New York.
The latter, in upstate New York, opened in 1863. The grandstand was built a year later. For five bucks you can go to a major sporting event, set up chairs and a cooler in a bucolic wooded grove on a cool summer day, and wander into a venue that's been open since before Robert E. Lee surrendered. Or you can keep paying 95 bucks to cram into a charm-free Staples Center and watch the Lakers suck.
"First-timers should let it sink in," Benowitz, who grew up around racing, said. "Come down and go to the paddock. Listen to what's happening. The horses are magnificent. They're superior athletes. To watch them gallop, to go down to the track and hear them, the roar of the thundering hooves as they come in, it's quite an experience."
Main photo by Cheryl Ann Quigley / Shutterstock.com. Kentucky Derby photo by jessicakirsh / Shutterstock.com.