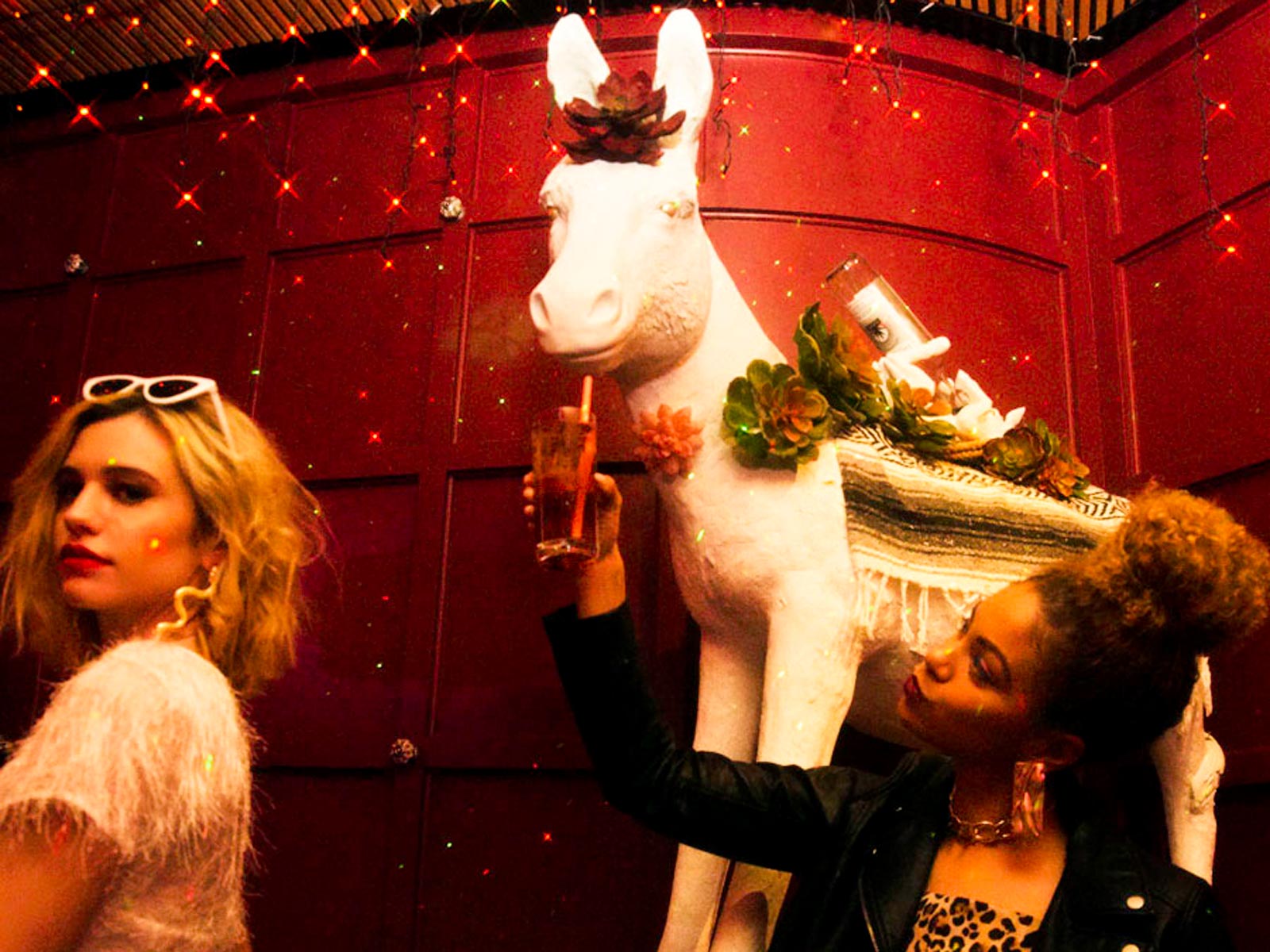 If the words "What happens here, stays here" didn't already give it away, it should be evident that Las Vegas is very good at keeping secrets. Even at a time in which you can take virtual vacations by way of someone else's Instagram story, you can still uncover hidden surprises on your own – if you know what you're looking for.
As many have already learned, secrets are in the DNA of The Cosmopolitan of Las Vegas – a resort that long ago declared itself a destination for the "curious" class of traveler. From the moment it debuted its "Secret Pizza" during its 2010 grand opening, guests have enjoyed exploring The Cosmopolitan's hidden surprises, looking for Instagrammable opportunities and uncovering previously unknown delights they can share with friends.
"Secrets should be a reward for those brave enough to seek them out," says The Cosmopolitan Director of Beverage Jason Wade, who harbors quite a few secrets about the resort's off-menu, must-try cocktail delights. "There's a hype level involved that, if social media didn't exist, would make the lore that much more heralded."
We asked Wade and others "in the know" to nudge us toward some of the hidden drinks, dishes, and more that you may or may not have heard about already. Here are three worth seeking out.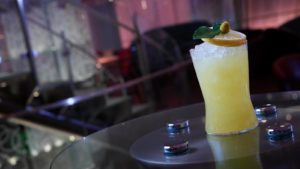 The Verbena at Chandelier Bar
While the word about this off-menu cocktail gem spread quickly back in the day, you can't consider it undiscovered until you've tried it. The Verbena, a blend of Herradura Blanco tequila, yuzu-kalamansi sour mix, ginger syrup, lemon verbena leaves, and Szechuan button garnish, was, "never intended to be a full-time cocktail," according to Wade.
"But it blew up for us," he laughs. "Who are we to say no? Now, if we ever got rid of it, we would face an angry mob."
Touted as The Cosmopolitan's "most popular drink of all time," the Verbena remains off the menu, despite its longtime presence at the Chandelier Bar. You have to ask for it by name if you want to give it a try.
Hotate Nigiri at Zuma
"Having the freedom to play with amazing ingredients and putting together flavors is a great perk," says Sushi Master Kwang Kim when describing his Hotate Nirigi, an off-the-menu gem at The Cosmopolitan's Zuma restaurant.
Hotate Nigiri is a Hokkaido scallop sushi made with uni sushi rice and mixed with chives. The dish is lightly seared with brown butter and topped with truffle pate, and finished with salt and Yuzu zest.
It's an off-the-menu dish because, as Kim explains, it can be served as a special treat to returning guests looking for something new.
"I have always loved using Hokkaido scallops," Kim says. "About a year ago, I made it for a regular customer who happens to love all things truffle, and he was blown away."
Unlike other secret dishes that have to be ordered in advance, all of the Hotate Nigiri ingredients are in-house and can be ordered anytime; you have to ask for it by name.
"When I get a guest coming in and asking me for something off the menu I get really excited," Kim adds.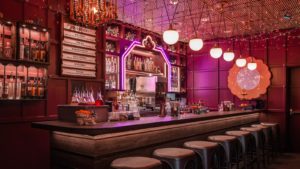 Ghost Donkey Mezcal and Tequila Bar
Here's the thing about speakeasies. Once the word is out, is it still a speakeasy? Well, like the aforementioned Verbena, it is until you've discovered it,
Famed New York City import Ghost Donkey is The Cosmopolitan's version of a speakeasy, in the sense that it's a little tricky to find if you're strolling casually through Level Two of the resort's Boulevard Tower. Look for Ghost Donkey toward the rear of the still-fresh Block 16 Urban Food Hall, which debuted in 2018.
"There are 27 seats, so it's really, really tiny," explains Wade. That intimate setting will help you and your closest drinking mates enjoy custom flights and specialty cocktails, including the El Diablo Swizzle and Mezcal Supernova.
More Treasures to Discover
The secrets of The Cosmopolitan are not only found in its restaurants and bars, and some experiences, such as Rose. Rabbit. Lie. on Level Two of The Chelsea Tower, can be located rather quickly. Others, not so much.
We'd tell you where to look, but half the fun is finding them on your own.