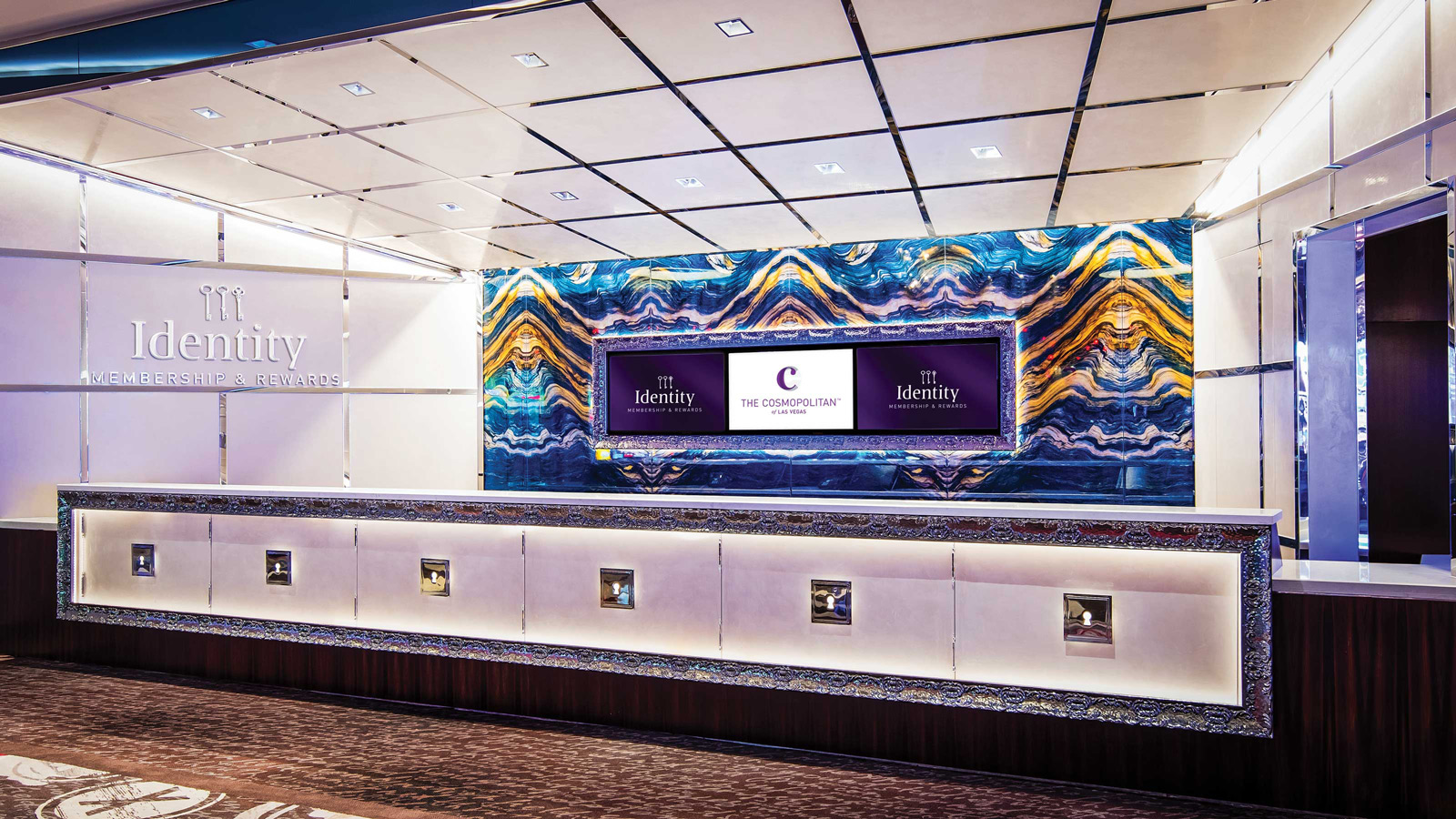 The allure of Las Vegas has long been the dream that you'll leave the city with more than just memories. And in the decades since the first cards were dealt, gambling has given rise to rewards programs that offer more than just the mere possibility of monetary winnings.
Las Vegas rewards programs have been linked to how much money and time visitors are willing to spend on the casino floor. While this "play for pay" concept has worked for years, there's often little incentive for the curious traveler looking to experience more during their stay.
Enter Identity Membership & Rewards from The Cosmopolitan of Las Vegas.
"You have to take care of your loyal customers," explains The Cosmopolitan's Director of Slot Marketing Catie Gillis. "We've been on the forefront of [customer service], and we have a program that truly gives back to all types of guests, gamers and non-gamers. We are not just a slot club. We are for everyone."
For the gamers out there, Identity has long held appeal for offering one point back on every $2.50 wagered on reel slots. For those more interested in the resort experience, Identity offers five points back on every $1 spent on hotel, spa, dining, and shopping. Every 100 points earned translates to $1 in resort credit or $1 in free play on slots and video poker.
The Cosmopolitan is a playground for the adventurous, and Identity extends beyond the casino and encompasses the entire experience, and not just from the moment you arrive, but until the moment you leave.
Here are three reasons why Identity stands out in all the best ways.
Points That Travel
The Cosmopolitan's long affiliation with Marriott International's Autograph Collection means that travelers can take their Identity points with them when they leave Las Vegas.
"One of our greatest benefits of being part of the Identity Membership Program is that it's not just about The Cosmopolitan and what you get in Las Vegas," says Gillis. "You can convert your Identity points to Marriott Bonvoy points [and vice versa] and your travel options become unlimited which keeps us relevant after they leave Las Vegas."
Either way, you're able to access and spend the points you earned the way you want to, making it easier to plan your next trip to Las Vegas, or anywhere else.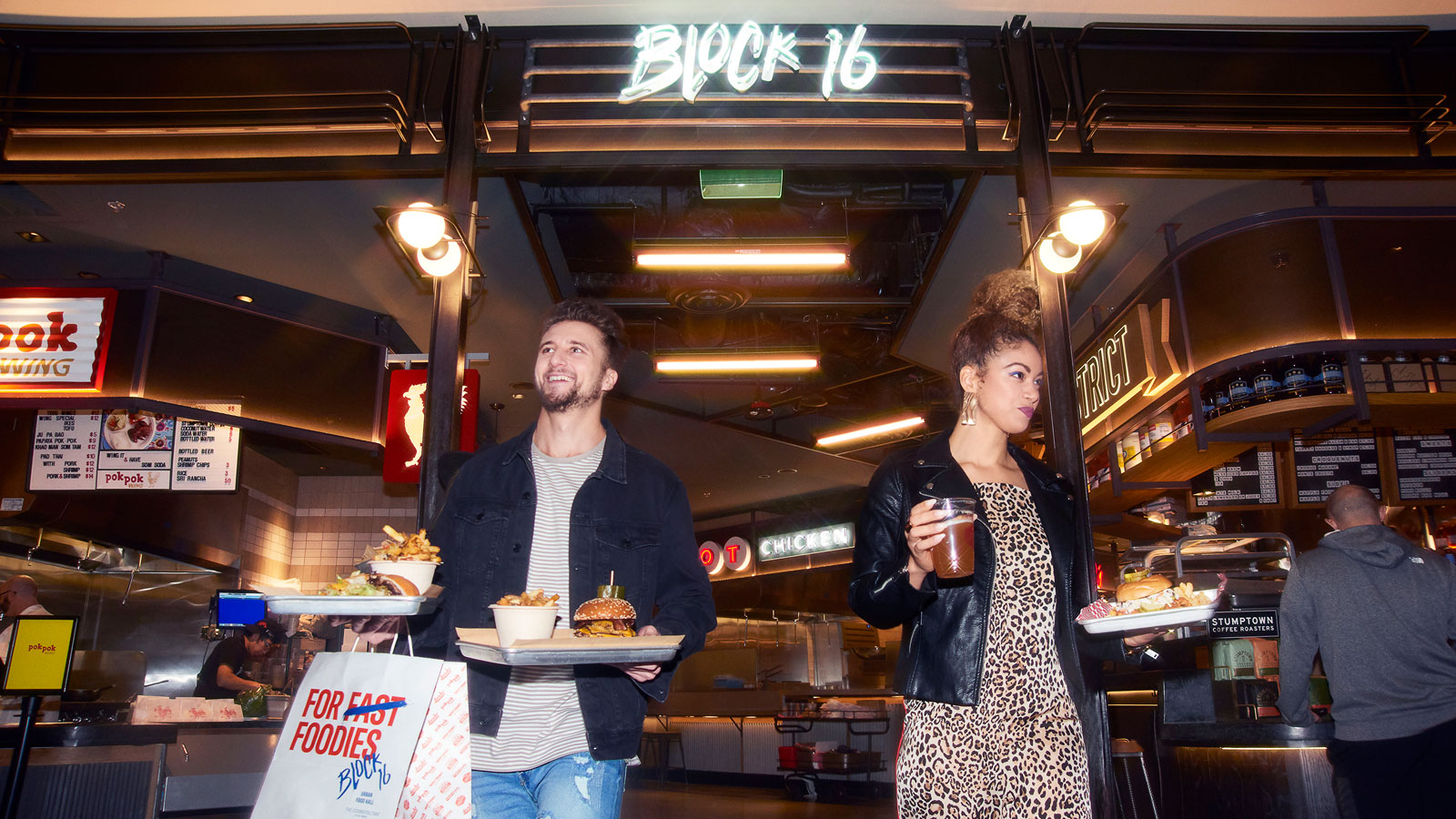 Earn & Spend Anywhere
By far, one of the most enticing aspects of Identity is the ability to earn (five points for every $1) and spend anywhere within The Cosmopolitan of Las Vegas. Compare this to traditional rewards programs that only allow guests to use points at specific locations.
A Cosmopolitan guest can take advantage of the entire resort, from the Sahra Spa, Salon and Hammam to the sneaker boutique CRSVR and the expansive Block 16 Urban Food Hall. Everything is in play for Identity members.
Difference-Making Benefits
When you're earning points the moment you book your room, it won't take long to climb Identity's tiers – Velvet, Sterling, Gold, and Platinum – for great perks. Each tier offers a real, tangible benefit that, unlike other programs, goes beyond a "free pull" during a predetermined hour of the day.
At Sterling status, guests receive complimentary self-parking, 2-for-1 tickets to The Cosmopolitan's Opium show from the creators of Absinthe, and 2-for-1 entry into the Wicked Spoon buffet, as well as one complimentary room night stay per year. These tangible rewards increase at every level, from two complimentary nights (Gold and Platinum) to complimentary resort fees and complimentary valet (Gold and Platinum), and even airport transportation (Gold).
Additionally, for players, Identity offers 2x slot multipliers at Silver and Gold levels, with 3x slot multipliers available at the Platinum level.
"You feel the value," says Gillis. "It's not fluffy at all."
Guests can access their Identity membership online 24/7, and curious travelers can sign up for the program via the Identity website.