Las Vegas long ago built its reputation as a city of excess where overindulgence is the norm, but evolving tastes and lifestyle choices have health conscious visitors seeing the city in a new light.
At The Cosmopolitan of Las Vegas, for instance, guests checking in for a weekend are just as likely to be eyeing the spa as they are the slots. Though the city will always be the world's entertainment capital, first and foremost, there's an argument to be made for Las Vegas as a health and wellness destination.
"People are really seeking out these healthy experiences when they plan their vacations," explains The Cosmopolitan of Las Vegas Director of Spa, Salon, and Fitness Shannon Stringert. "Many guests want to get back into a wellness or healthy eating routine; that's at the top of their to-do lists."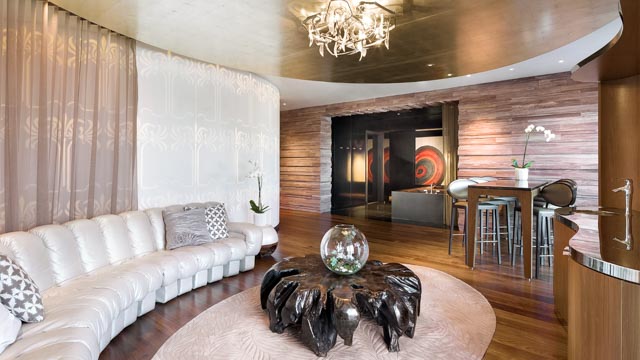 A Vacation for the Body and Mind
The Cosmopolitan's award-winning Sahra Spa & Hammam remains the gold standard for guests seeking a vacation during their vacation. Beauty treatments, such as massages or facials, are among the most popular amenities for guests seeking something they can't get back home.
"Our focus is treatment-driven at the moment," says Stringert, himself a recipient of the Las Vegas Spa Association's 2018 Spa Director of the Year award. "We're seeing a lot of demand from those who just want to de-stress, and many prefer to enjoy that experience privately.
For those who desire peace and quiet, Stringert says the most popular options are Sahra's relaxation lounge – a place to decompress before and after treatment – and Sahra's Penthouse Suite, a "spa within a spa" concept in which a guest can enjoy private access to their wellness experience.
"It has its own treatment room, a relaxation space, room service from the resort's dining collection, two hydrotherapy tubs, and a private steam room," he says.
With health and safety top of mind, Stringert has led a streamlining of The Cosmopolitan's spa protocols that focuses on luxury and touchless service with fewer face-to-face interactions.
"There's still the connection you make with your therapist," he says. "But we're striving to make this a touchless experience from check in to check out."
To that end, guests are encouraged to take advantage of The Cosmopolitan's most powerful touchless tool, its chatbot, Rose. Tapping into Rose via a smartphone allows guests to explore the Sahra reservation schedule and connect with a spa concierge to book service.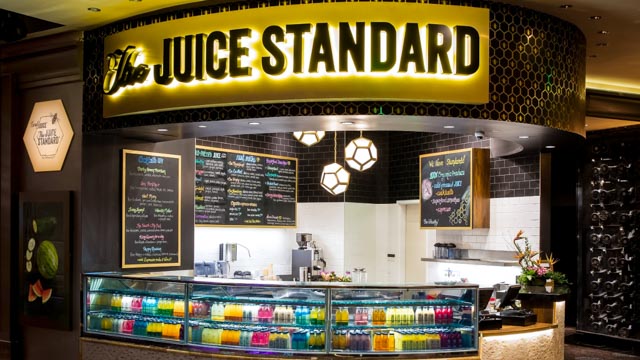 A New Standard of Healthy Eating (and Serving)
In a town famous for steakhouses, $1 shrimp cocktails and burger joints that proudly boast "heart attack" levels of fat and cholesterol, it may come as a surprise to see Vegas visitors up early and in line at a The Cosmopolitan's acclaimed The Juice Standard.
Co-founded by Las Vegans Jamie Goguen and Marcella Williams, the cold-pressed juicery debuted at the resort in 2016, adding to The Cosmopolitan's budding portfolio of healthy eating options. Its creators are proud advocates of "Juice-U-Cation" and publish a lifestyle blog dubbed The Humble Bee, which offers do-it-yourself recipes and "vegucational" resources for visitors.
With its menu of cold-pressed juices, nut milks and "superfood" smoothies, the grab-and-go destination flies in the face of outdated Vegas stereotypes. Here, you're much more likely to run into a visitor returning from a morning walk than an all-night reveler needing an early recharge.
It's a similar scene at The Cosmopolitan's Wicked Spoon buffet, where coconut chia seed pudding, kale salad, and smoked salmon toast are in higher demand than "classic" buffet staples such as mashed potatoes and chicken wings piled into metal trays.
"We do see a healthy eating trend with a lot of guests looking for vegan options, vegetarian options, and lighter diet foods," explains Wicked Spoon Chef de Cuisine Rajiv Pawar. "The menu here is designed to reach a wide variety of palettes, allowing guests to experience dishes that they've never had."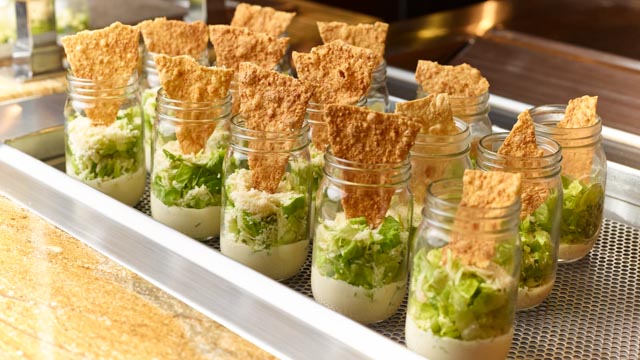 Dishes at Wicked Spoon are individually plated and passed directly from masked servers to guests, reducing crowding and cross-use of utensils – protocols that prioritize health and hygiene. Chef Pawar notes that many of the heightened safety procedures put into place in 2020 have changed the way Wicked Spoon provides service for the better and are likely to remain moving forward.
"One approach we've taken that's working well is the barriers between guests and food," he says. "This is not only a great sanitation practice, but it emphasizes interaction, at a distance, between server and guest.
"The server is relaying a knowledge of the food, and teaching the customer about our dishes, getting them excited about what to eat."
Reservations are strongly encouraged for Wicked Spoon guests and can be made online. The Cosmopolitan's health and sanitation guidelines can also be reviewed at the resort's website.