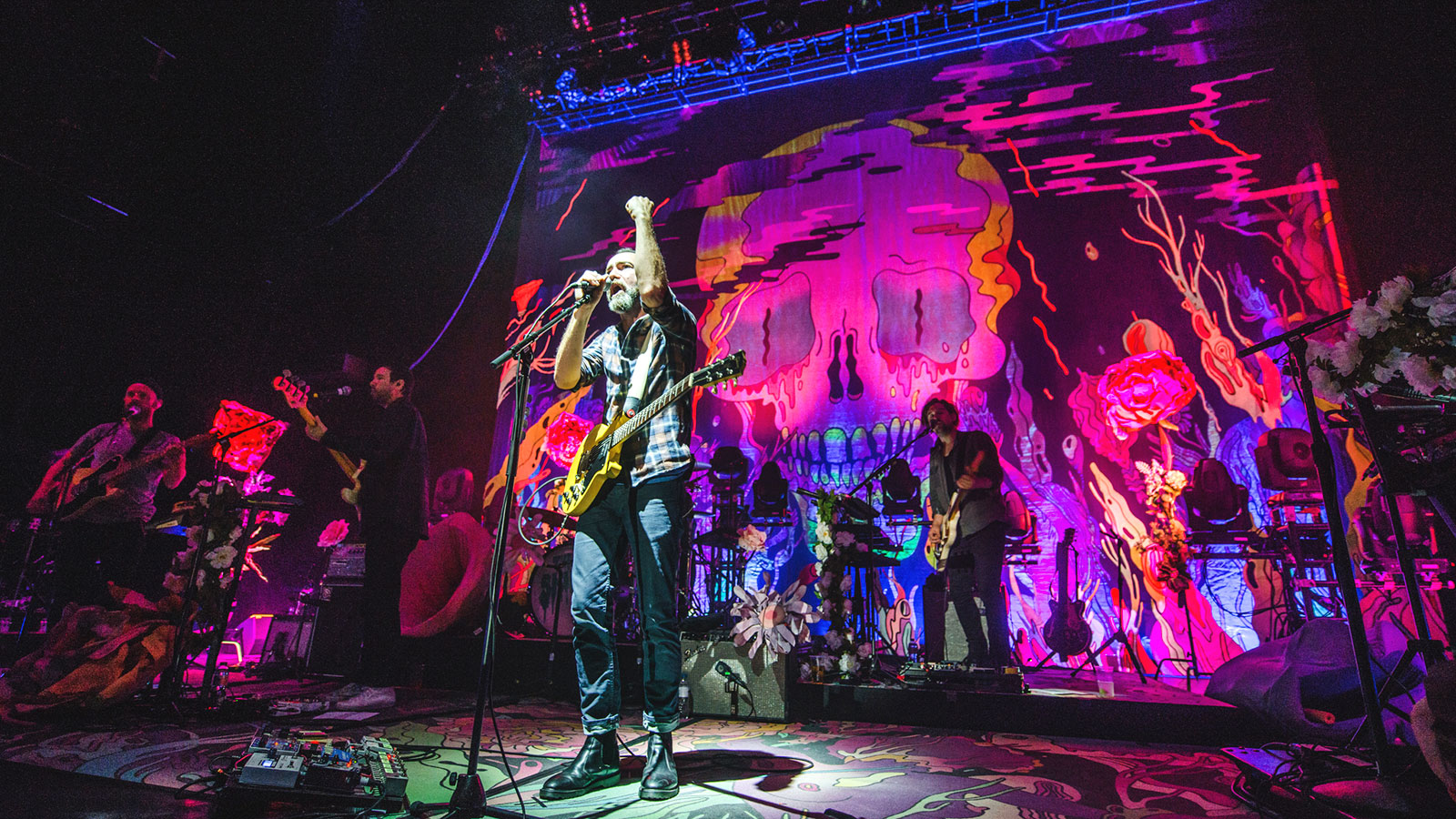 Why do we love seeing concerts at The Chelsea inside The Cosmopolitan of Las Vegas? Oh, let us count the ways: A gorgeous, industrial-chic setting. An amazingly crisp and powerful sound system. Fast and capable bartenders who ensure we spend less time waiting for drinks and more time consuming them. An intimate atmosphere that defies the venue's approximate 3,000-person capacity. And, of course, an eclectic schedule of artists that span decades, genres and styles, offering something for every musical taste. Need evidence to back up that last point? Some of the most interesting Las Vegas concerts this summer are happening at The Chelsea:
There's a scene in the 2004 Zach Braff film Garden State in which Sam (played by Natalie Portman) tells Braff's character Andrew, "You gotta hear this one song—it'll change your life," as she places her headphones on his head. That song playing is The Shins' "New Slang." Along with "Caring Is Creepy," the inclusion on that soundtrack catapulted The Shins from indie rock darlings to mainstream success—and with good reason: The Shins' blend of ethereal melodies, emotional lyrics and jaunty rhythms has captured the hearts and souls of music lovers and tastemakers alike for 20 years. Touring behind their latest album, Heartworms, you won't want to miss James Mercer and Co. when they return to Las Vegas for the first time in five years.
The number of hits these two headlining bands – plus equally iconic opener The Edgar Winter Band – will collectively play on stage in one night reads like a "greatest rock songs of all time" / would make for a killer "classic rock staples" collection. "Smoke on the Water." "Highway Star." "Woman from Tokyo." "No More Mr. Nice Guy." and "School's Out." "Free Ride." "Frankenstein." It's pretty crazy. And so will be this night of classic rock at The Chelsea.
It's been six years since Seattle-based indie folk outfit Fleet Foxes released its last album, the critically acclaimed, GRAMMY-nominated Helplessness Blues, so there's likely more than a few of you excited to hear they're on the road in support of a new album, Crack-Up. This new set is much more introspective than Helplessness Blues, but no less melodic and beautiful. Come ready to sway and sing along with Robin Pecknold and crew.
There are few artists in popular music as beloved as English singer Bryan Ferry. Transcending musical genres, Ferry has been an influential force since the early 1970s, mastering and transcending styles ranging from glam rock and blue-eyed soul to new wave and jazz pop. Expect to hear songs from across the stylish crooner's five-decade career, including Roxy Music favorites such as "More Than This" and "Avalon," solo hits like "Slave To Love," and distinctive covers of songs by such artists as Bob Dylan, Neil Young and John Lennon.
South African rap group Die Antwoord is both lyrically and visually arresting, with an aesthetic informed by glam-trash "zef" subculture, which dominates the trio's high-energy live show. Die Antwoord's music is typically offensive, oddly sensual and almost always controversial, but there's no denying the appeal of GOD's electro-infused beats, ¥o-Landi Vi$$er's little-girl sing-speak or Ninja's confident flow. We can't wait for The Chelsea's floating floor to get bouncing to tracks like "Evil Boy," "Fatty Boom Boom" and "Love Drug."
There's a whole lot of soul and funk coming to The Chelsea, courtesy of two Southern-spawned, horn-heavy bands. Trombone Shorty & Orleans Avenue, led by virtuoso trombonist and singer Troy Andrews, fuses New Orleans funk with dirty rock 'n' roll and brass band flourishes, creating a youthful sound designed to make booties shake. Meanwhile, St. Paul & The Broken Bones defy their nerdy white guy appearance by bringing truly legit, 1960s-inspired soul that proudly reps their hometown of Birmingham, Alabama—anchored by the throaty vocals and energetic performance of lead singer Paul Janeway.
Hey, remember what we said about Deep Purple and Alice Cooper? How that show is basically your favorite classic rock station's playlist? Well, double that for this dual-headliner bill that's also part of Foreigner's 40th anniversary tour. No matter your age, you probably know all of these songs: Foreigner's "Cold As Ice," "Urgent" and "I Want To Know What Love Is" basically lorded over late 1970s and early 1980s radio, and Cheap Trick has been turning out the hits just as long, with iconic anthems such as "I Want You to Want Me," "Surrender," and "The Flame" remaining radio staples for decades since their release. Charge your cell phones, because you're going to be waving them as makeshift lighters all night.